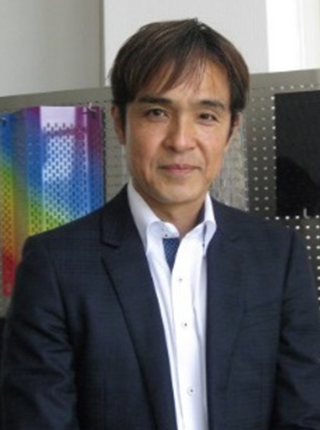 Kentaro Nakao, President
Aiming to realize "Dream Studios" for creating the future of perforated metals
Thanks to the patronage of our customers, 50 years have passed since our company was established. The 50 years include 8 years of our early developmental period in Kawasaki City and the subsequent 17 years in Ayase City, where the current main office was established. Now our company is in its adolescent period. In 1991, our production hub was established in Nakajima Industrial Complex surrounded by greenery in Nishi Shirakawa-gun, Fukushima Prefecture. In 1998, the Hyogo Plant was established as the western production base. In 2005, the Hyogo Plant moved to Sanda City, Hyogo Prefecture for the convenience of sales and logistics.
In 2014, a Tokyo sales office and a Kansai sales office (inside the Sanda Plant) were established to strengthen sales performance.
In 2016, UCHINUKI INDUSTRY (THAILAND), which is Uchinuki's first overseas production base, was established in the suburbs of Bangkok, Thailand to start business deployment with global scope.
Since Uchinuki's website started in 2000 as an information dissemination base, it has been used by many customers and business acquaintances. We are going to further endeavor to sophisticate our technology, satisfy the needs of the age, manufacture excellent products and provide cordial services, which are our mottos. For the last 39 years, technologies have been rapidly developing in all industries.
Technological innovations capable of comfortably coexisting with human beings have been promoted. Human history has evolved from one-dimensional world to the technological world. In such a world, all living things including human beings, animals and plants must coexist comfortably while being supported by high technologies.
"From hardware to software" as a motto and with the hope of creating dream studios, our company is providing precise punching and computer-controlled graphic punching work and is aiming to improve our techniques also for punching nonmetallic materials.
Although our company is still like a small grassy-smelling tree, we are making efforts to make it like a sturdy adolescent tree full of motivation and energy in this 21st century. We appreciate your further cooperation with and support to our activities in the future.


As professionals who deliver perforated metals and related products, we shall keep high awareness and responsibilities, constantly improve our techniques and business activities, and ensure reliable quality.
Uchinuki's management philosophies
Our corporate management philosophies were enacted in September 2012. These philosophies, which are the wishes of the management, were documented as a result of monthly discussions and deliberations that started in January 2012.
Our company is a legal entity intended to pursue profits.
Although not an organism, a legal entity is an organization that has its birth and life.
Profits are like daily food for animals including human beings. Daily food is indispensable for the maintenance of lives. However, rather than keeping one's life only in pursuit of daily food, having objectives, goals and reasons for the life is more fulfilling.
As I mentioned above, a legal entity also has its life. Without profits, it cannot sustain its life. Our employees, who work for the legal entity called Uchinuki Co Ltd., are not working only for their daily profits. Our corporate philosophies are intended to make our employees aware what are expected of them. After adequate discussions and deliberations, our company's management specified the corporate philosophies.
Certainly, our corporate philosophies are also messages to customers and outside parties, but basically, they are messages to our present and future employees, describing how our company should be. Our management stipulated them in sentences as simple as possible without using difficult word or idiom, as follows:

"To contribute to the society and realize our own happiness,
we shall provide reliable products and services."
Contribution to the society is the priority. For the existence of a company, its social worth is essential. On the other hand, our company is not a volunteer organization but is a profit-oriented manufacturer.
Our company's social worth depends on our products and services provided to the society. The first one of our corporate philosophies is based on the wishes of the management hoping that contribution to the society will lead to profits, which in turn lead to the employees' economical happiness, job satisfaction and confidence in the sense that the products and services they are providing are being appreciated.
"We shall act while always asking to ourselves
what we can do to deliver satisfaction to all of our related parties."
The second one of our corporate philosophies is "We shall act while always asking to ourselves what we can do to deliver satisfaction to all of our related parties."
From the beginning, the management was determined to include the phrase "deliver satisfaction" in our corporate philosophies.
The "all related parties" mean customers and business acquaintances as well as the colleagues, families and ourselves.
All of also these finally relate to each one of us. Each employee delivers satisfaction to our customers.  Customers highly evaluate our company, whose popularity and prosperity increase at the same time, which in turn contributes to the company and satisfies colleagues.  This economically profits and motivates each employee.  Their important families are also satisfied. The second corporate philosophy was stipulated in the hope of such wishes.
I hope that these corporate philosophies will never change even in the event that Uchinuki's business category, namely legal entity, changes in the future.