The following is the introduction of our staff. First, the person we must not forget is the founder, who was also the former president of our company.
He passed away in 2000. Although some staff members do not know him, executive director Iwasa, sales department director Abe and technical deputy manager Takahashi were his favorite disciples. President Nakao is his first son, and plant manager Nakao is his second son.
Another person we must not forget is general manager, namely the founder's wife, who suddenly passed away in 2015.
She was a very caring lady loved by every staff member, like their mother. Her philosophy has been passed down to female managers, namely plant manager Mizuno and general affairs department chief Kanno.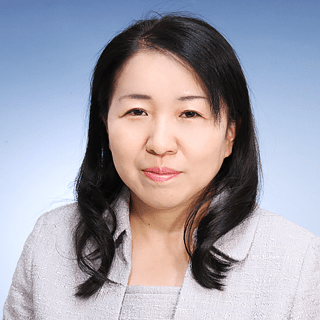 Plant manager Mizuno
To work means to serve people. Serving customers provides us with pleasure and satisfaction. We pursue high-quality "monozukuri" that makes customers smile.
I always instruct my junior staff to work energetically and cheerfully. Those who are manufacturing products and operating machines are plant staff. My mission is to create an environment in which the staff can work effectively with maximum performance.
General manager (the mother of the president) was a respectable person both as a human and a woman.
She devoted herself to the company and was attentive to employees and to their families as well.
She showed us solutions to difficulties without talking much but in a casual manner.
I always teach junior staff not to say "impossible," and that almost anything is possible if we seriously pursue the solution.
I want our staff to be always sincere. They spend much of their time in this plant.
I hope they make their best efforts so that they can find pleasure and happiness here.
What you have done always comes back to you. I want to grow with my junior staff so that we can look back and feel we did so fine.
I hope the further growth of the plant by the organization of its production system and the improvement of our services to ensure customer satisfaction.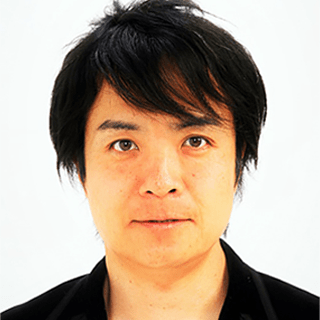 Plant manager Nakao
I always instruct our junior staff to recognize what customers want us to do and why they select our company and to think well before action. I believe this will win customers' trust.
Although it is necessary to work while thinking what one really wants to do, what is more important is to work while pursuing what each customer wants. This is the way our work should be.
As daily training for enhancing our spiritual awakening, we make it a rule to perform full-scale cleaning activity and chant the following slogans before holding a morning meeting: "Monozukuri in consideration of customer needs," "high attention to quality by sophisticating our five senses," "always looking for good points of others," "consideration to colleagues," and "neat, clean, organized and uncluttered." These customs greatly enhance the staff's preparedness for work.
Uchinuki treasures its staff. President's wish for fostering the good points of each staff has created an atmosphere where each staff can work freely. Certainly, responsibilities accompany such freedom. Under such an environment, each staff is carefully manufacturing products for customers with a sense of responsibility.
To establish a strong company that is flexible and whose foundation is stable in the face of various changes of the times, I believe that continuously protecting the existential values of customers, our company, staff and myself will strengthen our ties with our customers.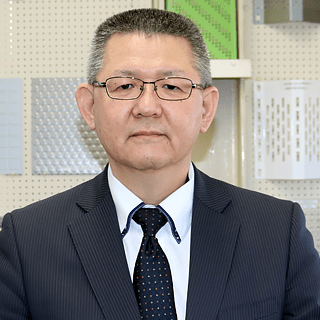 Sales department director Abe
As sales department director, my hope is to appeal our technological competence and response capability and deliver unparalleled products to customers. Among our products, the ratio of construction-related products is high at about 35%. In response to customer orders, we make made-to-order products. Therefore, pre-production arrangements with customer are important. Such arrangements are impossible without understanding architectural drawings and require a skill to some extent. However, we instruct even inexperienced staff through on-site work to make them full-fledged salespersons.
Our policy is "customers first." We educate our staff to make them act not simply in response to an instruction but act based on the precise understanding of customer request and on their judgment. A person who cannot act without being instructed cannot correctly cope with a trouble. If you correctly understand the needs of customer and your work, you can understand the cause of trouble and correctly cope with it. I instruct our staff to go to see the customers first in case of trouble, without justifying own mistake or seeking self-protection. I educate them to make efforts to resolve a trouble even if it is not caused by our company.
Sincerely responding to a customer's complaint in his/her shoes without running away from it strengthens trust by the customer. I instruct my junior staff that a trouble is the biggest chance of building a trust with the customer.
Even in the face of difficulty, bravely confronting it will produce good results. I hope our junior staff not to be afraid of failures but learn from them.
Our company alone can produce nothing. I want our staff to remember that our monozukuri is possible because of customers and those who cooperate us. Human relationship is a treasure. I feel I am allowed to stay alive. Thinking like that, I can see everything from a different angle. I will stick to my "customers first" policy also in the future.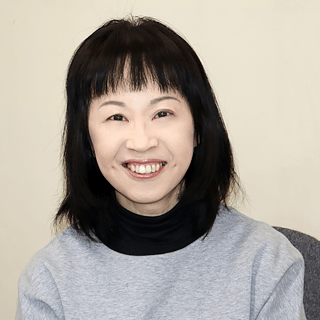 General affairs department chief Kanno
Keeping deep in mind our corporate philosophies "contribution to the society," "self-happiness," "reliable products and services," and "satisfaction of the needs of all related parties," the General Affairs Department is performing daily business activities to provide services to our customers and surrounding people.
Because of its nature, the department is characterized by frequent communications with the company employees. We sometimes experience unreasonable requests from them, but we cope with each request on the basis of whether it actually serves customer needs and leads to our company's business efficiency. If so and even if responding to the request is very difficult, we try to achieve the solution.
What I want our junior staff to do is to take the initiative of their work. Recently, a proposal by the General Affairs Department led to the simplification of business. Moreover, the active reduction of costs such as daily copying cost, electricity cost and telephone charges are also the task of our department. Our department is endeavoring to reduce wasteful cost, for example by managing copying cost at each business office, by looking for electric and telephone service providers that offer less costly services and by not buying daily necessities only because of convenience. I believe that these efforts for business efficiency and cost reduction will enable us to provide our company's products to customers at lower prices and in turn increase our company's profits.
Based on our corporate philosophies, our department is going to actively work for customers and our company also in the future. Currently, each work is allocated to the staff according to the level of skill required by it, but in the future, every staff member of our department should acquire the same level skills to become able to handle any work.